"We value your investment"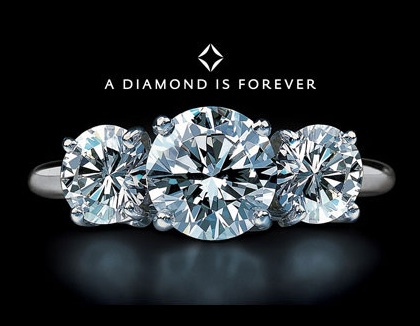 "Are Diamonds Forever?"
Yes diamonds are forever. If you want to PROPOSE to a girl gift a diamond, if you want to INVEST buy diamonds, if want to look beautiful in your biggest life occasion i.e. Marriage wear diamonds.
"All knows if you have money you can buy it!! If you think so you are in a biggest myth" Don't get scared, we are not saying that you would buy a duplicate one, but buying a diamond of good quality is difficult, that diamond should be worth your money spent.
Diamond is known for its value and not for its money. Diamonds are unique. Diamonds clarity is to be considered first and foremost, while purchasing along with the cost its clarity is also checked and considered. In fact it's not of any use spending maximum value on less clear diamonds. It becomes very difficult for somebody to purchase without having proper knowledge about it and hence it's very challenging to buy good quality diamonds. So when you next time buy keep this in mind you don't pay overwhelmingly for the glass piece looking diamond. Don't be from among one of them who buy at low cost which helps to clear dead stock of dealer.
Pay attention on cuts of diamonds, the well its cut and form the better it is. Also send it in professional gemological laboratory grading certificate i.e. for the report of its quality. This certificate will help you to find out the characteristics of the diamond which are weight, color, carat, clarity and cut information etc., it also gives you the hand mapping of diamond inclusion which helps you to identify your diamond because two diamonds are never same. There are 6 laboratories (GIA , HRD , IGI , EGL INTL , EGL USA , AGS) all over the world which tests and grades the diamond and also provide certificates with all its characteristics of diamond. Now the stone id of your diamond which is the unique number representing your diamond have to place on the website to view the grading report of it. There is no feature of downloading it or saving it, it's only Gemmological Institute of America (GIA) who provides the downloading feature of your report online.
Now here where DIAMOND LAB CERTS (DLC) enters into the picture, seeing all the above problems of the consumers we collected all information's from all the laboratories and made one stop shop problem solver i.e. THE DIAMOND LAB CERTS (DLC) application where you have to put in the basic information and bang!! There it is all your information of your diamond on your finger tip and best part is which can also be downloaded in pdf format.